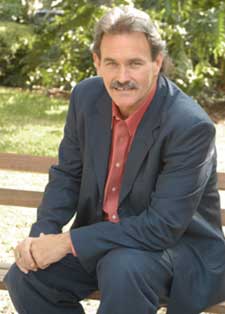 Randy brings a unique passion, intensity and understanding to every moment. While he does not believe that business titles make you who you are, if he had to choose one for himself, his would be the "Architect of the Possibilities". Randy believes that people do not care about how much you know until they know how much you care. A product of a single parent home, his mother taught him the importance of responsibility, love and commitment.
As a teenager Randy worked in the orange groves in Central Florida learning the value of hard work. As an adult, he worked as a banker for over ten years, helping customers realize their financial dreams. Later he served as a financial consultant and then the president of a major financial education organization. A passionate and powerful seminar speaker, Randy has taught thousands about the importance of each moment, each choice. Leading seminars in the U.S. and Canada , Randy believes in the possibilities in all of us.
Additionally, Randy was an on-air host for Public Television and Public Radio for over ten years, helping to raise thousands of dollars while touching the lives of thousands of viewers for the PBS station in Orlando , Florida .
"I wish those I meet could see what I see in them. Change is difficult, yet so needed. Change is just a choice and frankly, we just don't Get It." - Randy
The following story that Randy usually tells during his seminars describe how most of us react to the changes needed in our lives.
"While at the zoo recently, I was standing in front of the Grizzly Bear exhibit and noticed that one of the bears was just sitting there and crying. When a zoo keeper walked by I asked her; why is one of the most powerful carnivores on the planet just sitting there and crying? She said; that is easy, it is sitting on a nail. Sitting on a nail! The Grizzly is such a powerful animal, why doesn't it just move? That is the hard part the zoo keeper said, the nail hurts the bear enough to cry, but not enough to make it move."
Men Just Don't Get It is Randy's first book. He decided to move off the nail and make the changes necessary to make a difference. In the immortal words of JFK: "The only reason to give a speech is to change the world." Then as Gandhi said, "You must be the change you wish to see in the world."
"My wish for everyone is that you have a life full of love and your love is always full of life. We are just one choice away from being better and if not now, then when do we make the choices necessary to be better?" - Randy